The following is a list of resources that are availabe to help. Remember, you are never in this Journey alone.
In no particular order……
A breakwater is a wall that stands between the calm of the harbour and the chaos and violence of the open sea. Some people are willing to take on "breakwater" occupations: as their life work they choose to stand facing outward toward danger, so that those behind them can enjoy security and peace. They take on the physical and psychological risks of confronting violence, disorder, and suffering, when most others would choose to look away.
Their work is vital, but it can take a heavy toll. They can find themselves feeling worn out, angry, high-strung, or depressed. It can get harder and harder for them to leave the stress of their job behind when a shift is over. They can struggle with evils they've seen, or with the consequences of their own split-second decisions. Sometimes they've seen so much that it sours their view of the world and human nature. They can wind up feeling isolated and alone, like no one can possibly understand what they've been through.
We created Breakwater for these people. Led by clinical psychologists with extensive scientific and clinical experience, Breakwater's team uses research-based methods to help those who serve, guard, and save.
http://breakwaterinstitute.ca/
WINGS OF CHANGE – PEER SUPPORT
During these meetings we participate in anonymous, solution-based discussion and education regarding any work-related trauma and mental health challenge. We always refrain from 'trauma-talk' (call/patient details of any kind) as this may be a trigger to participants and is best discussed with healthcare professionals.
ALL First-Responders, Law Enforcement Personnel, Communications Officers, Members of the Military, Healthcare Providers, Child Protection, Animal, Funeral, Correctional, and Judicial Service Workers are welcome; be they career, retired, or volunteer.
While an employer may be providing this meeting's contact and location information as a resource they sanction, they are not directly affiliated with this meeting.
Project Trauma Support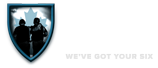 Project Trauma Support is a new Canadian program that addresses Post Traumatic Stress and Operational Stress Injury in military personnel, veterans and first responders.
This program promotes connection and honours uniformed professionals and correctional officers by promoting time tested values and unconditional acceptance. In doing so, the program helps participants transition from post-traumatic stress to post traumatic growth.
Our team consists of physicians with experience in mental health counselling as well as lived experience with military and emergency medicine.
Our goal is to provide timely access and deliver effective help to those suffering from service related trauma. We aim to support our colleagues to minimize their distress and help them to remain active and healthy in their lives. We recognize the great contribution made by those who protect us and our mission is to empower them to continue to serve.
https://projecttraumasupport.com/

About The Campaign
The #IVEGOTYOURBACK911 campaign started on October 1, 2014.
As active front line Paramedics, Jill Foster and Shaun Taylor developed the idea of a social media awareness campaign highlighting the fact that suicide by First Responders was a very REAL issue. The duo along with fellow Paramedics Denise Laing and Stephanie Romano launched an online campaign drawing attention to the increase and rise of mental health issues within the First Responder Community.
Since April 2014, at least 196 First Responders and Military service individuals across Canada have died by suicide (reported)
Through heavy and dedicated online presence the campaign gained worldwide recognition as a place for First Responders to share ideas, resources, and photos of support for one another. The campaign supports all those who have to deal with traumatic incidents in the workplace. The campaign proudly supports Paramedics, Police, Fire, Emergency Telecommunications, Nurses, Corrections and Military.
With the #IVEGOTYOURBACK911 Facebook page exploding, t-shirt sales on the rise, and a demand for the campaign hashtag and logo to be represented worldwide, the online store and charitable trust were developed. Money raised from the sale of all store items is then donated out to many different organizations across the country whose sole focus is First Responder mental health initiatives.
At The Recovery Village Palm Beach at Baptist Health, clients can overcome drug and alcohol addiction and co-occurring mental health conditions in a safe and supportive environment. Our full-service center offers a continuum of care that empowers adults to pursue lifelong recovery through:
Evidence-based addiction treatment
Counseling for co-occurring mental health conditions
Personalized programming
Healing amenities and therapy options